Bitcoin News
Intel Corporation to Launch First Bitcoin-Mining Chip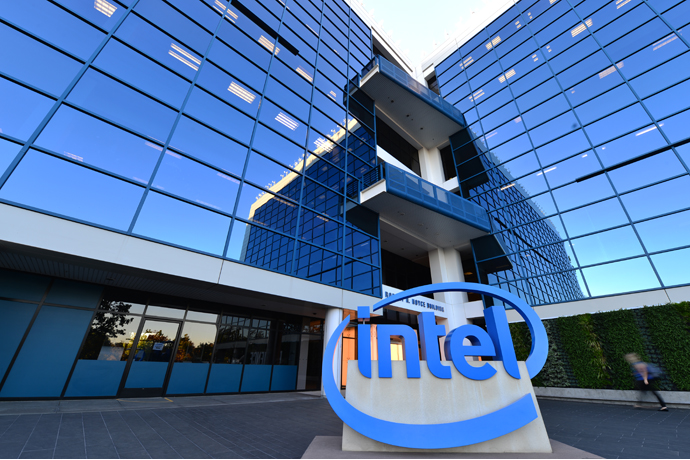 Intel Corporation, a chip-producing company, has decided to hop into the crypto wagon by producing Bitcoin mining chips. Worth about  $220 billion, the company is one of the world's largest semiconductor chip manufacturers by revenue.
The unveiling of the company's new Bitcoin mining chip will reportedly occur at the International Solid-State Circuits Conference (ISSCC), a yearly gathering sponsored by the IEEE Solid-State Circuits Society where inventive and intelligent individuals in the chip industry converge to present advances in solid-state circuits and systems-on-a-chip.
In this year's turn of the conference, Intel has prepared a presentation under the 'Highlighted Chip Releases' category to discuss its new "Bonanza Mine" processor. The Bitcoin mining chip, according to Intel, is described as an "ultra-low-voltage energy-efficient Bitcoin mining ASIC." 
Intel initially started showing interest in mining hardware in 2018 when it obtained a patent for a specialized processing system that uses an optimized SHA-256 datapath (a cryptographic algorithm) for high-performance Bitcoin mining. 
Although the company started showing interest way back in 2018, Intel revealed its preparation for the creation of the new Bitcoin mining chip only last year. After the company's Systems and Graphics Architect, Senior Vice President, and GM Raja Koduri appeared on a popular live stream hosted by Dr. Lupo, information that the company was working on specialized hardware for crypto mining was revealed.
With speculation going around on whether Intel will release the Bonanza Mine chip as a product for the public or confine it to a research project, it is certain that further information will be provided by the company during the upcoming ISSCC conference to be held on Wednesday, February 23.
The conviction is based on the fact that Intel has already scheduled to talk about the new chip under the "Highlighted Chip Releases" category during the conference, further proof that Bonanza Mine chips will most likely be released to customers in the near future.
When that happens, Intel could start competing with other companies like Bitmain, that are focused on producing specialized ASICs for Bitcoin mining.
With the increase in companies producing Bitcoin mining chips to accelerate the mining of Bitcoin, the number of bitcoin transactions will also increase. In a recent development, the number of transactions conducted on the Bitcoin network surpassed that of popular payment company, PayPal.