Bitcoin News
Bitcoin Surpasses PayPal in Quarterly Transfer Volume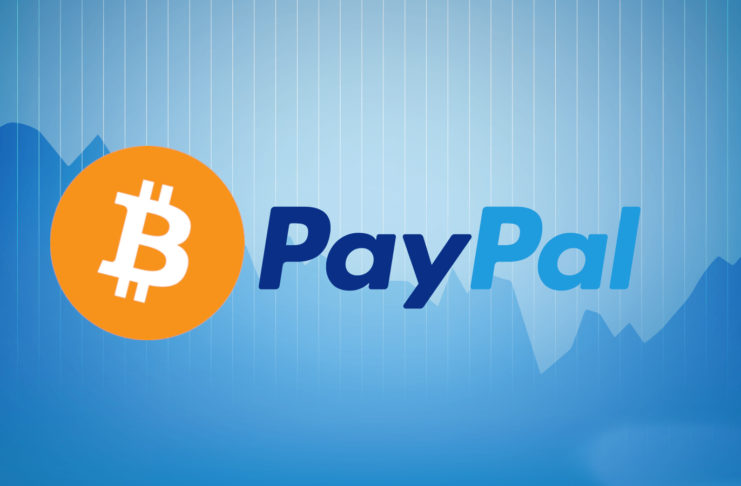 In the twelve years since Bitcoin's creation by an anonymous entity, the underlying network has become a global payment settlement layer, putting it in the same bracket as older financial services companies such as PayPal, Mastercard and Visa. 
Impressively, recent data comparisons shared by Block Data revealed that Bitcoin has handled more than 50% of PayPal's average in 2021, although it still trails Visa and Mastercard by some mile. This year, PayPal processed an average of $310 billion worth of transactions each quarter.
Meanwhile, the bitcoin network recorded an average of $489 billion in every quarter of 2021 so far.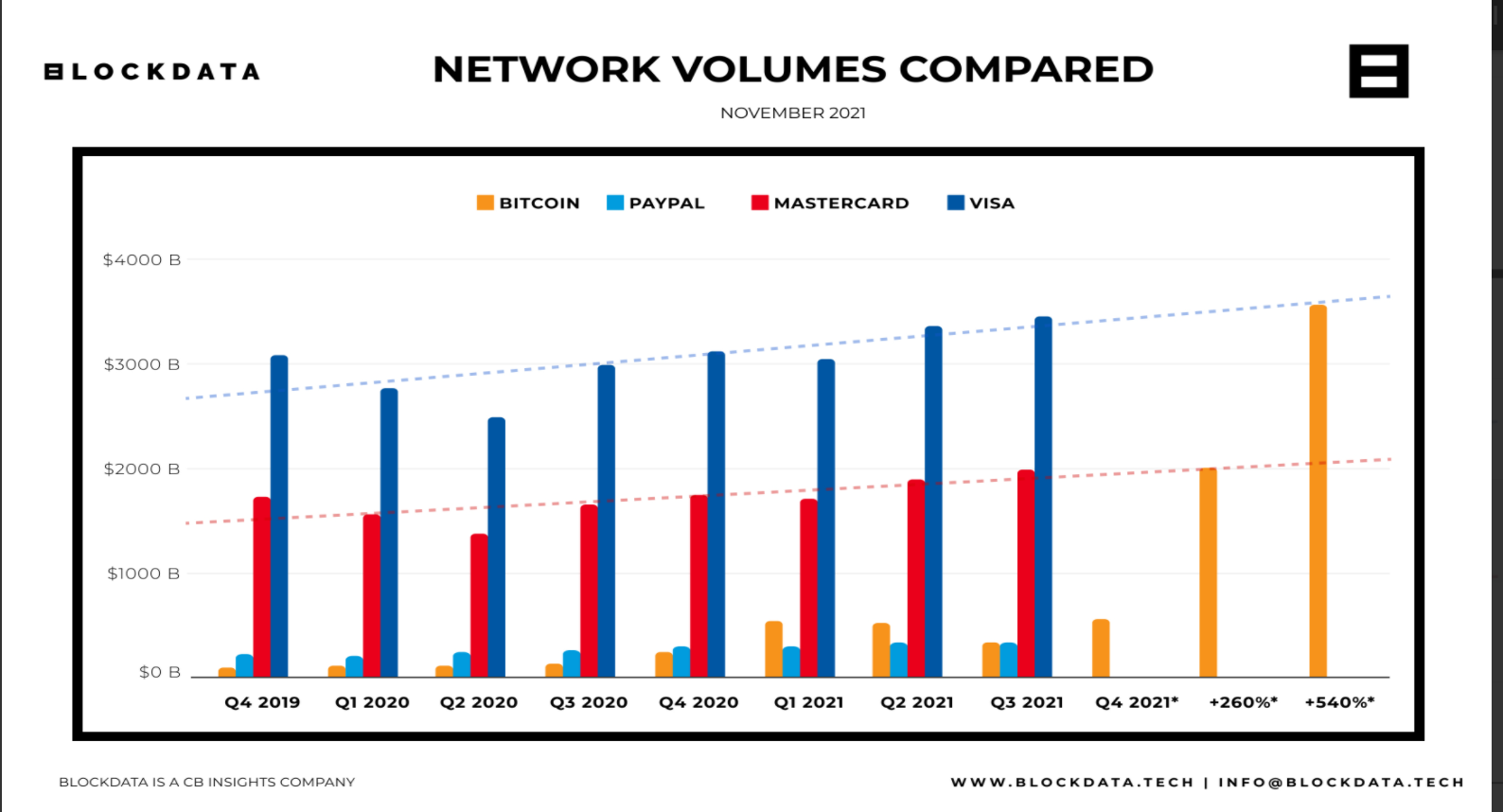 Worth noting is that Bitcoin's stellar price increase since the turn of the year has contributed immensely to the latest feat. At the same time, it would take significant growth for Bitcoin to reach the same volume as Visa and Mastercard. BlockData estimates that by taking "the average yearly bitcoin price as a growth metric, it could take as long as 2060 for this to happen."
Payment Giants Tapping Into Bitcoin and Crypto Growth
It is worth noting though that PayPal recorded a stellar financial report in the last quarter of 2020 only after the firm decided to venture into cryptocurrency. The payments giant now offers crypto buy and sell services to clients in the U.S. and the UK.
Visa and Mastercard have also not been left behind, with both companies launching crypto-related efforts in recent times. It is apparent that their involvement would be critical to pushing cryptocurrencies further towards mainstream adoption.
Another category of payment institutions tapping into bitcoin's growth are banks. In a recent development, it was revealed that Five Star Bank and UNIFY Credit Union had entered into a partnership to offer bitcoin to customers.